Building Impact From Inside and Out
Join Us as an Impact Builder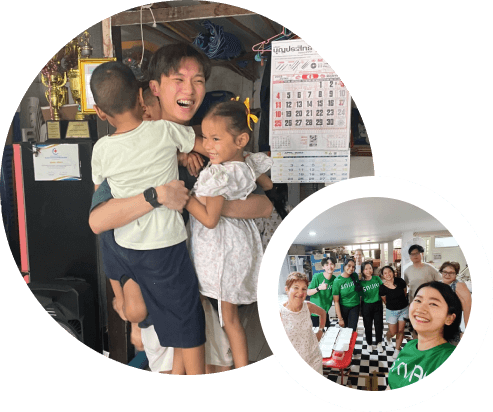 What is Impact Builders?
Impact Builders is a group of volunteers actively engaged in sustainable initiatives that support and uplift less privileged communities in Thailand.
We envision a world where all individuals are able to access and enjoy quality education, gender equality, decent work and economic growth, and reduced inequality.
Follow us to keep up with the impact we have been building
Impact at Our Core



5,000,000+
Baht of Income Distributed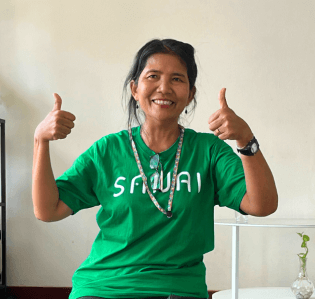 Main source of income
Nuay - house keeper
"Housekeeping can be a main occupation. It can pay tuition for my kids until they graduate. It can pay more than full time job. Thats why I decided to become freelance housekeeper"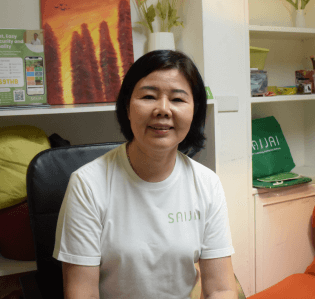 Age is no longer the limit
Meen - baby sitter / elderly care
"Elderly people dont have to be stuck at home. Do the job they love, that they re good at, or that makes them happy. I am working because I love doing it."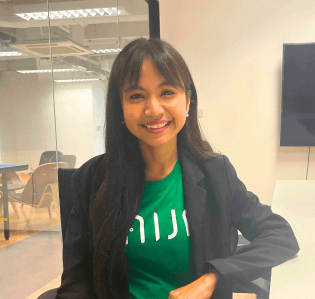 Flexible work makes me happier
Miaw - baby sitter
"I feel happier because this job is very flexible. When Im working at SAIJAI, I can manage my own work schedule, thats why I'm happy."
Our External Initiatives
Beyond generating jobs and income, we also increase our outreach to local communities with Bangkok Community Help through English Classes, Finance Management Classes, Health Screening for Undeserved Communities, and Scholarship for Children.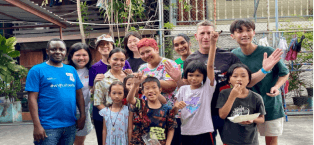 English Classes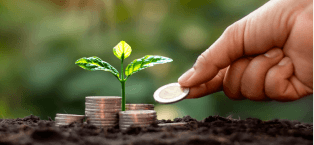 Financial Managment Classes for Adults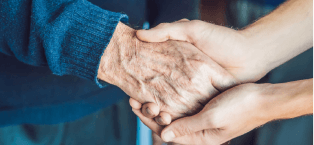 Health Screening for Underserved Communities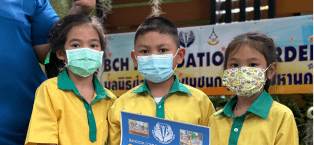 Scholarship for Children
Why are we focusing on this?
"Education transforms society." By teaching less privileged communities English, we open doors to better education, more opportunities, and improved well-being, empowering them to succeed and flourish in a changing world.
What are we doing?
We engage volunteers to visit community house located in Khlong Toei every Saturday morning to conduct English classes for the children.
How can I support?
Join us as volunteers and teach English!
Why are we focusing on this?
Adults from underserved communities in Thailand often lack financial knowledge and do not have access to proper financial education or resources. We aim to increase their financial knowledge with the tools to make informed financial decisions about their retirement savings, ensuring they have sufficient funds for their future needs.
What are we doing?
We are designing curriculums aiming to educate individuals in underserved communities about budgeting, saving, and credit management.
How can I support?
Every donation made will be used to fund class materials and teachers.
Why are we focusing on this?
Limited healthcare facilities in underserved communities pose challenges for residents to access regular health screenings. Affordability further hinders health screening. By offering accessible and affordable screenings, early detection of diseases becomes possible, enabling timely interventions, prevention, and disease management.
What are we doing?
We are collaborating with healthcare professionals and organizations to offer free health clinics and screenings in underserved areas.
How can I support?
We are looking for doctors and/or nurses to facilitate health screening. Support financially? Every donation made will be used to fund class materials.
Why are we focusing on this?
Through the Bangkok Community Help Foundation you can make sure children do not miss out on education!
What are we doing?
We are offering 4,850 THB scholarship per year per child.
Tuition:️ 2,200.--
Textbooks, supplementary books, and exercise books: 1,750.--
Field trip: 300.--
Accident insurance: 150.--
Uniform and physical education set: 450.--
The grand cost to sponsor one student is 4,850 THB for one school year (€130 / $143)
How can I support?
There are still kids waiting. Do you want to help? 4,850 baht is all it takes
Our Support to United Nations Sustainable Development Goals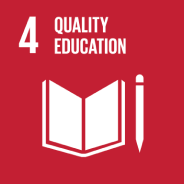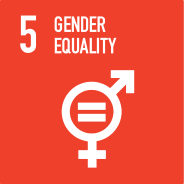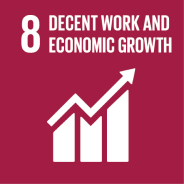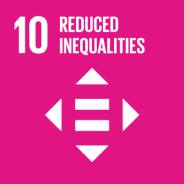 SAIJAI's support to Quality Education
Through SAIJAI's career enhancement journey for all of our service partners, we revolutionize education for the working class in Thailand with accessible, affordable, and practical learning opportunities.
SAIJAI's support to Gender Equality
We are empowering the female workforce by providing female-friendly job opportunities, as well as women empowerment through our network of support. Our dedication to promoting gender equality could be seen effective with more than 50% of our service providers being female.
SAIJAI's support to Decent Work and Economic Growth
We offer sustained and inclusive earning opportunities to all of our service partners. Our learning days equips inexperienced service partners with the necessary skills to boost up their credibility. During their career growth, our team would do check ins through coffee chats, receiving great feedback from service partners as they feel confident and supported in their career development with SAIJAI.
SAIJAI's support to Reduced Inequality
We are inclusive for all the service partners to join, regardless of their sex, age, and educational background. Furthermore, our trainings give the opportunity for less experienced service partners to boost themselves before they dive into the work pool. Hence, work opportunities come equally to all of our service partners.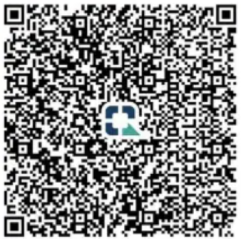 105-5-06287-9
Bangkok Community Help Foundation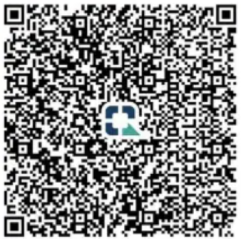 105-5-06287-9
Bangkok Community Help Foundation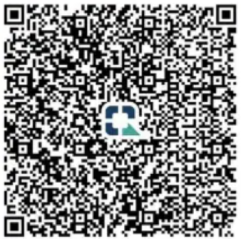 105-5-06287-9
Bangkok Community Help Foundation
SAIJAI is a platform that connects clients with service providers like tutors, babysitters, elderly caregivers, drivers, and maids. Since the service providers are independent contractors, SAIJAI is not liable for their actions. There isn't any kind of status as the joint venture's employer, employee, or representative. Independent contractors are those who deliver the services. The quality of the service is at the provider's control. Although we make every effort to give the best service providers, there may still be risks associated with using the service.