Empowering The Flexible Workforce
At SAIJAI, we democratize grassroots entrepreneurship and create employment opportunities that uplift disadvantaged communities. Witness how we unleash potentials within our service partners.
"I didn't have a job due to COVID. Fortunately I came across SAIJAI, which helped me survive"
Discover Their Journey
Book Services, Empower Lives
Our Trainings and Communities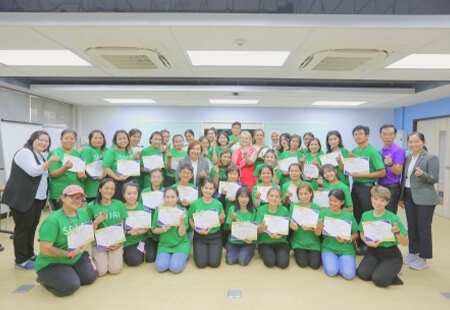 Description:
Upskilling our service partners on professional housekeeping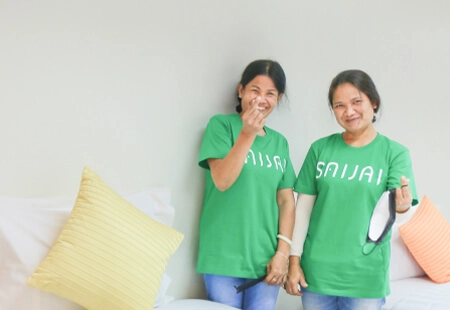 Description:
SAIJAI Learning Day with Dusit Thani College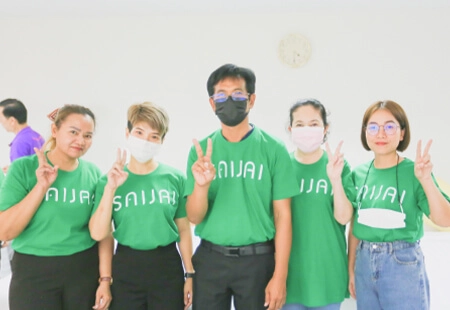 Description:
We empower our service partners through a network of support
Get Involved In Giving Back to The Community
Join us as Impact Builders and make direct contributions to uplift local communities.
SAIJAI is a platform that connects clients with service providers like tutors, babysitters, elderly caregivers, drivers, and maids. Since the service providers are independent contractors, SAIJAI is not liable for their actions. There isn't any kind of status as the joint venture's employer, employee, or representative. Independent contractors are those who deliver the services. The quality of the service is at the provider's control. Although we make every effort to give the best service providers, there may still be risks associated with using the service.